RETURN AND END OF LES PRINTANIERES 2021!
And ACTION …
Synopsis
Failing to organize our usual face-to-face Les Printanières congress and taking into account the current health situation, the Global D teams have offered you an edition in a completely different 100% digital format!
There was no question of canceling this event: Impossible to go from winter to spring without Les Printanières from Global D to celebrate! Isn't it ?!
Scénario
For the occasion, our teams had concocted a special edition: Surgery commented and debated in live without special effects, distinguished guests, top hosts and 2 speakers who played the game!
All this on a real TV set by Global for the occasion in our studio in the Lyon region.
Our teams, speakers and guests gave the best and took pleasure in live for this 2021 season and are now offering you to discover or rediscover in replay our Les Printanières surgeries: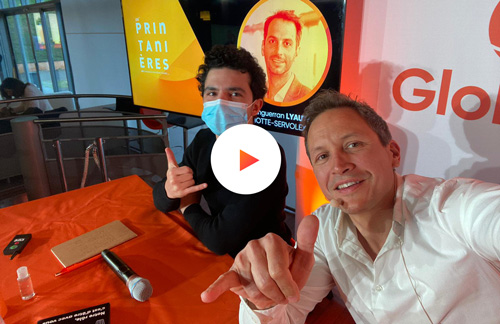 Complete maxillary rehabilitation, PROSTHETICALLY GUIDED by Dr Antoine MONIN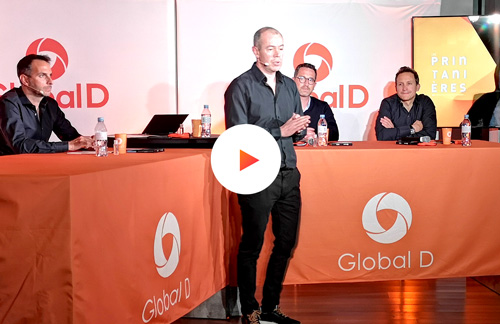 Reconstruction of bone volume on the anterior sector of Dr Enguerran LYAUTEY
When there's no more, there's still some … a bonus awaits you at the end of the replay!
Generic
Dr. Antoine MONIN & Dr. Enguerran LYAUTEY a big thank you for their live commented surgeries,
a big bravo to Dr. Chilpéric MARTIN for having animated these two evenings,
The guests present on the set or remotely during the debates: Dr Benjamin FITOUCHI, Dr Maud GRAMMATICA, Dr Franck RICHEMOND, Dr Marie-Pierre LABADIE & Dr Marc BERDOUGO.
Global D Production & Direction
… END