IN-KONE® UNIVERSAL & IN-KONE® PRIMO, 3.0 IMPLANT, TWINKON®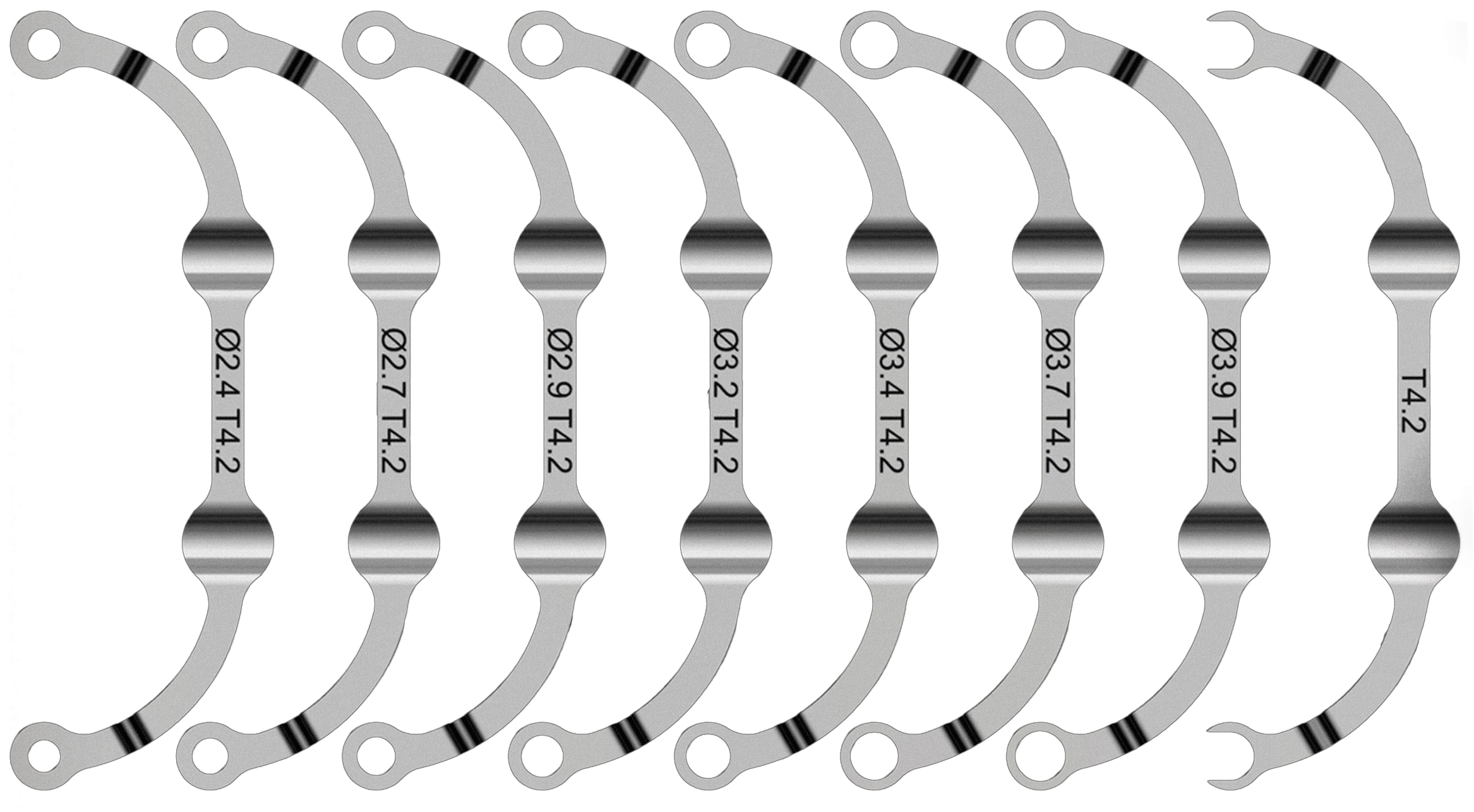 ULTIMATE G guided surgery kit
Characteristics of drills: 
The ULTIMATE guided surgery kit contains two types of drills:
The specific long drills with integrated depth stops and without etched depth markers are adapted to 0 Implants as well as In-Kone® and twinKon® implants, with a length of 8.5 to 13 mm, up to a diameter of 4 mm inclusive.
The short ULTIMATE drills are also used in the classic ULTIMATE surgery kit. These drills are intended solely for In-Kone® and twinKon® implants with a length of 6 mm and a diameter of 4 mm.
Drill keys are removable instruments which provide precise guidance for successive drilling operations in the Master Tube inserted in the surgical guide. There is one key for each drill diameter.
The angled ergonomics of the keys, fitted with a cylinder of the same dimensions at each end, facilitates their manipulation regardless of the quadrant involved. They have a double marking that corresponds to the diameter of the drill concerned (Ø) as well as the diameter of the Master Tube (T).