twinKon® Abutments: standard and full height, anatomical, and mixed direct implant sleeve
Standard abutments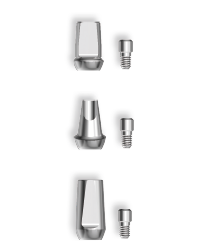 Standard abutments, straight, angled 7.5° or 15°, indexed (A / anti-rotational) or non-indexed (R / rotational)
Full height abutments
Straight full-height abutments Ø5 and Ø6.5 mm; indexed (A / anti-rotational)
Anatomical abutments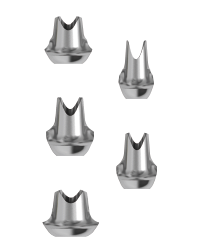 Abutments with an anatomical shoulder designed to adapt to five periodontal profiles.
Central incisor
Lateral incisor
Premolar
Molar
Wide molar
These abutments are available both in indexed (A / anti-rotational) and non-indexed (R / rotational) versions
Cement-retained prosthesis on short abutment
The short abutment is recommended for the posterior sector.
It is indexed and available only in the straight version. The impression caps and protective caps as well as the analog specific to this technique are common to the In-Kone® prosthesis range.
Direct implant sleeves
It allows the construction of customised abutments for single screw-retained prostheses. The oxidisable sleeve serves as a basis for the construction of a customised abutment, which is then bonded to the titanium base of the mixed sleeve.

"The twinKon® is, in my view, an implant which deserves special attention from practitioners concerned for the durability of their implant-based restorations"
Dr. Jean-Pierre Axiotis - Dental Surgeon and tester of the twinKon® implant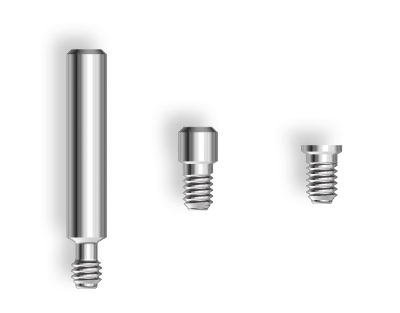 This may interest you
twinKon® Conical Abutments

TwinKon® Impression Copings and Analog

twinKon® Healing and Cover Screws