Abutments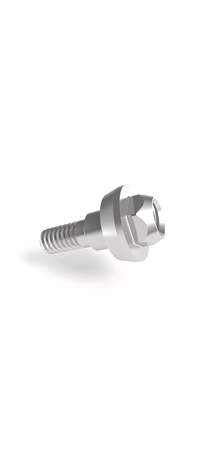 MULTI abutments are straight and are available in 3 periodontal heights for each implant diameter. Straight MULTI abutments have an angle tolerance of 2×25° and are delivered with a single-use gripper.
MUA abutments are available with angles of 18° and 30°. They can be easily installed with the reusable MUA gripper.
The wide shoulder makes it easy to obtain passive frameworks.
Multi Abutments (straight) for screw-retained multi prostheses 
Indications
Screw-retained bridge on several EVL® implants
Removable prosthesis on connecting bar
Secondary parts
Pick-Up coping
Digital coping
Compatible digital coping analog
Healing cap
Titanium sleeve (TUB), oxidisable sleeve for TUB, oxidisable sleeve, oxidisable impression coping sleeve
Titanium base
The MULTI 3.3 H0 abutment benefits from specific fittings
MUA (Multi-angled) abutments for screw-retained multi prosthesis 
Indications
Screw-retained bridge on several EVL® implants
Removable prosthesis on connecting bar
Secondary parts: they are not compatible with those of MULTI abutments
Pick-Up coping
Digital coping
Compatible digital coping analog
Healing cap
Titanium sleeve (TUB), oxidisable sleeve for TUB, oxidisable sleeve, oxidisable impression coping sleeve
Titanium base